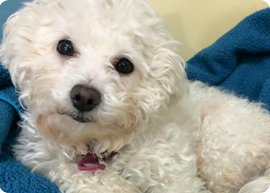 Wags Doggie Daycamp & Boarding has been providing doggie daycare and cage free overnight boarding in Danbury since 2004!  We started out on Mill Plain Road, and then in February 2020 we moved to our beautiful, spacious, newly-renovated facility on Miry Brook.
Our building is fully air-conditioned and heated for the comfort of our dogs. We have five indoor playrooms offering impact-absorbing rubber floors for safety during vigorous play.
Every playroom has one or two large outdoor areas for both play and elimination. These outdoor yards are secured by 7-foot high vinyl fencing. Our ground cover is synthetic turf which allows for thorough sanitation daily.
At Wags, all animal guests are VIPs (Very Important Pets). Your dog's comfort and safety is our top priority. We have designed our daycamp and boarding facility to provide your dog with all the exercise, attention and fun he or she requires.