Sophia, Facility Manager
Sophia is our Facility Manager who oversees the operations of Wags and makes sure everything is running smoothly. Her personal pets, who often come to work with her, are Miles the beagle and Jessie the shepherd mix -- both rescues from Danbury Animal Welfare Society. Outside of Wags, Sophia is a volunteer firefighter.
Joined Wags In: 2019
Favorite Dog Breed: Great dane and french bulldog
Trivia Fact: In addition to her dogs Sophia has a Blue-Tongue Skink and a Fat-tailed Leopard Gecko
Certifications and Continuing Education:
Certified Nail and Ears Technician (Paragon Grooming School)
Certified Groom Tech Level 1 (Paragon Grooming School)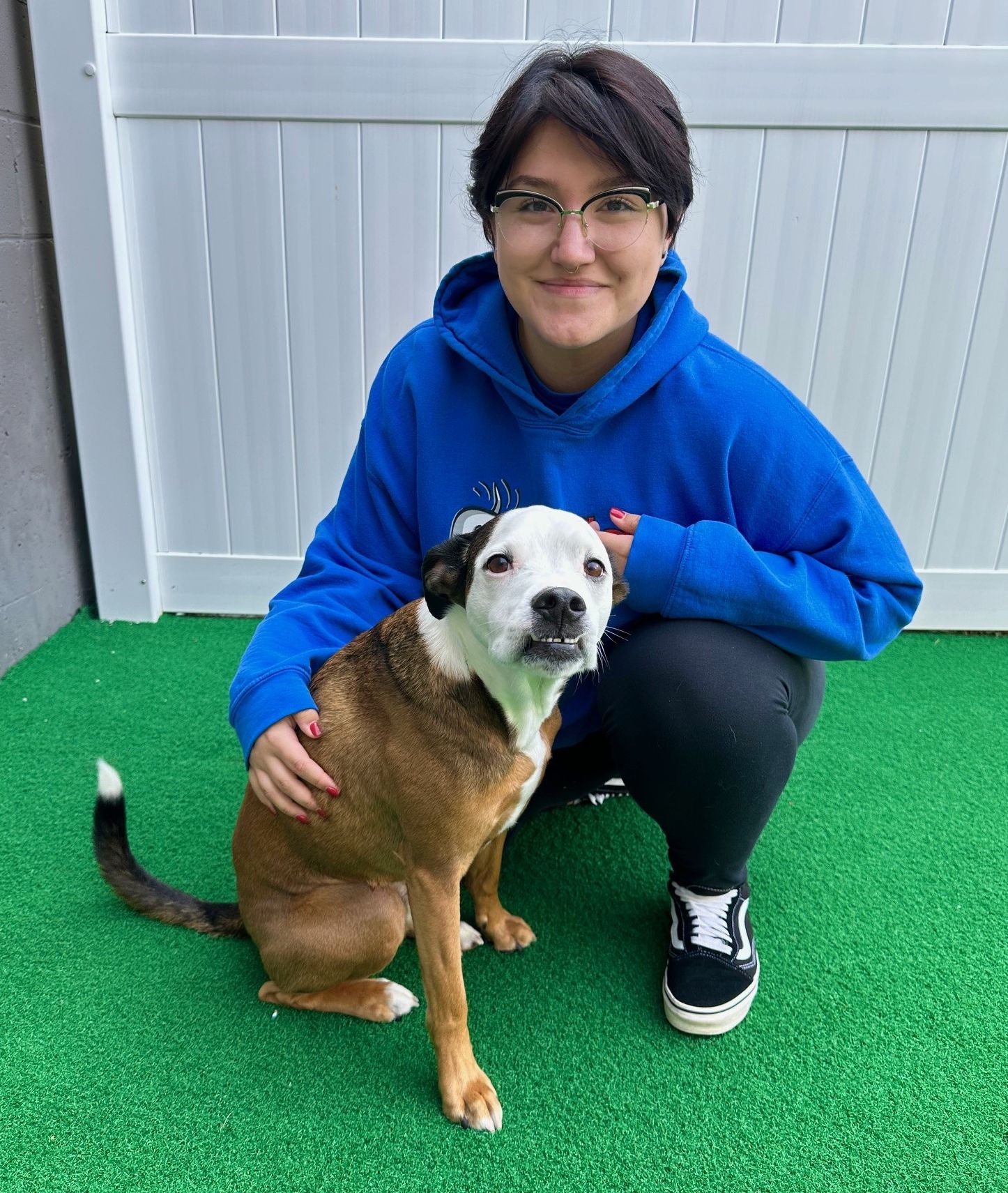 Karina, Front Desk Manager
Karina is our Front Desk Manager, responsible for making sure Wags is delivering great customer service and that the important information coming from and to clients is handled correctly. She shares her home with Mochi the shep/pit mix and Charlie the pitbull. In her spare time Karina enjoys knitting, tarot cards, fishing and playing video games.
Joined Wags In: 2021
Favorite Dog Breed: German Shepherd
Trivia Fact: Karina has tattoos of her pets and plans to get more
Certifications and Continuing Education:
Pet Boarding & Daycare Conference 2022 attendee (Hershey, PA)
Pet CPR & First Aid trained (two-year certificate last updated 2023)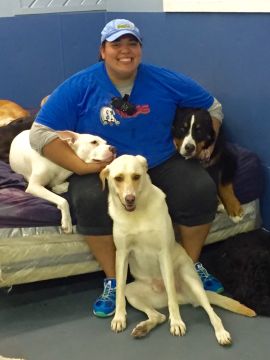 Lindsey, Activities Supervisor
As our Activities Supervisor, Lindsey organizes all of our special and holiday events as well as any daily and weekly activities for the dogs. She runs our Facebook page and takes most of the photos you see on it, and she decorates our lobby for all the holidays. She also conducts the majority of our new dog evaluations. Her personal dog is Sutton the great dane. Lindsey's hobbies include traveling/road-tripping whenever possible.
Joined Wags In: 2013
Favorite Dog Breed: Great Dane
Trivia Fact: Lindsey's favorite shoe is Converse and she even has the logo tattooed on her leg
Certifications and Continuing Education:
Pet Boarding & Daycare Conference 2022 attendee (Hershey, PA)
Pet CPR & First Aid trained (two-year certificate last updated 2023)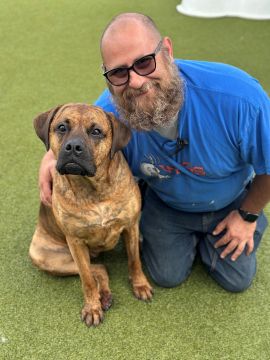 Brian, Behavior Specialist
Brian is our Behavior Specialist who implements procedures for managing our daycamp dogs safely, and works with our dogs who need a little extra help learning the ropes at Wags. He also is responsible for a lot of the training of new dog handlers on our procedures.  His household includes six dogs (all mixed-breeds) and four cats! Brian's hobbies outside of Wags includes playing video games.
Joined Wags In: 2019
Favorite Dog Breed: None ("all dogs need love")
Trivia Fact: His kids are named after Beatles songs
Certifications and Continuing Education:
Certified Pack Management Professional (CPMC) (PackPro)
Pet CPR & First Aid trained (two-year certificate last updated 2023)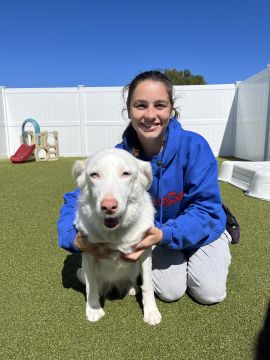 Bristol, Senior Shift Leader & Front Desk Representative
Bristol, as a senior shift leader, helps run shifts at Wags including assigning dogs to their appropriate playgroups, setting up the schedule for the day, and feeding/medicating the boarding dogs.  She also has recently joined our Front Desk team.  Her heart will always belong to her dog Jack Jack an afghan-wolf hound mix.  In her spare time she enjoys hiking, travelling and lounging on the beach.
Joined Wags In: 2017
Favorite Dog Breed: Huskies
Trivia Fact: She is named after the place her mom was born (Bristol, RI)
Certifications and Continuing Education:
Certified Nail and Ears Technician (Paragon Grooming School)
Pet CPR & First Aid trained (two-year certificate last updated 2023)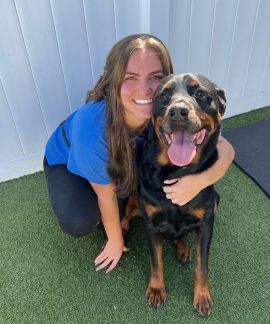 Kailey, Senior Shift Leader
Kailey is a senior shift leader which involves running shifts at Wags including assigning dogs to their appropriate playgroups and setting up the schedule for the day as well as feeding and medicating our boarding guests. Her personal pets are Kiah, an australian shepherd, and Luna, a mini-dachshund.
Joined Wags In: 2020
Favorite Dog Breed: Rottweiler
Trivia Fact: One of Kailey's hobbies is going to breweries. She is a beer ambassador for Tapville of Western Connecticut.
Certifications and Continuing Education:
Bachelor of Science degree in Wildlife Conservation Biology and Animal Behavior
Certified Nail and Ears Technician (Paragon Grooming School)
Certified Feline Pet Care Provider (IBPSA)
Pet CPR & First Aid trained (two-year certificate last updated 2023)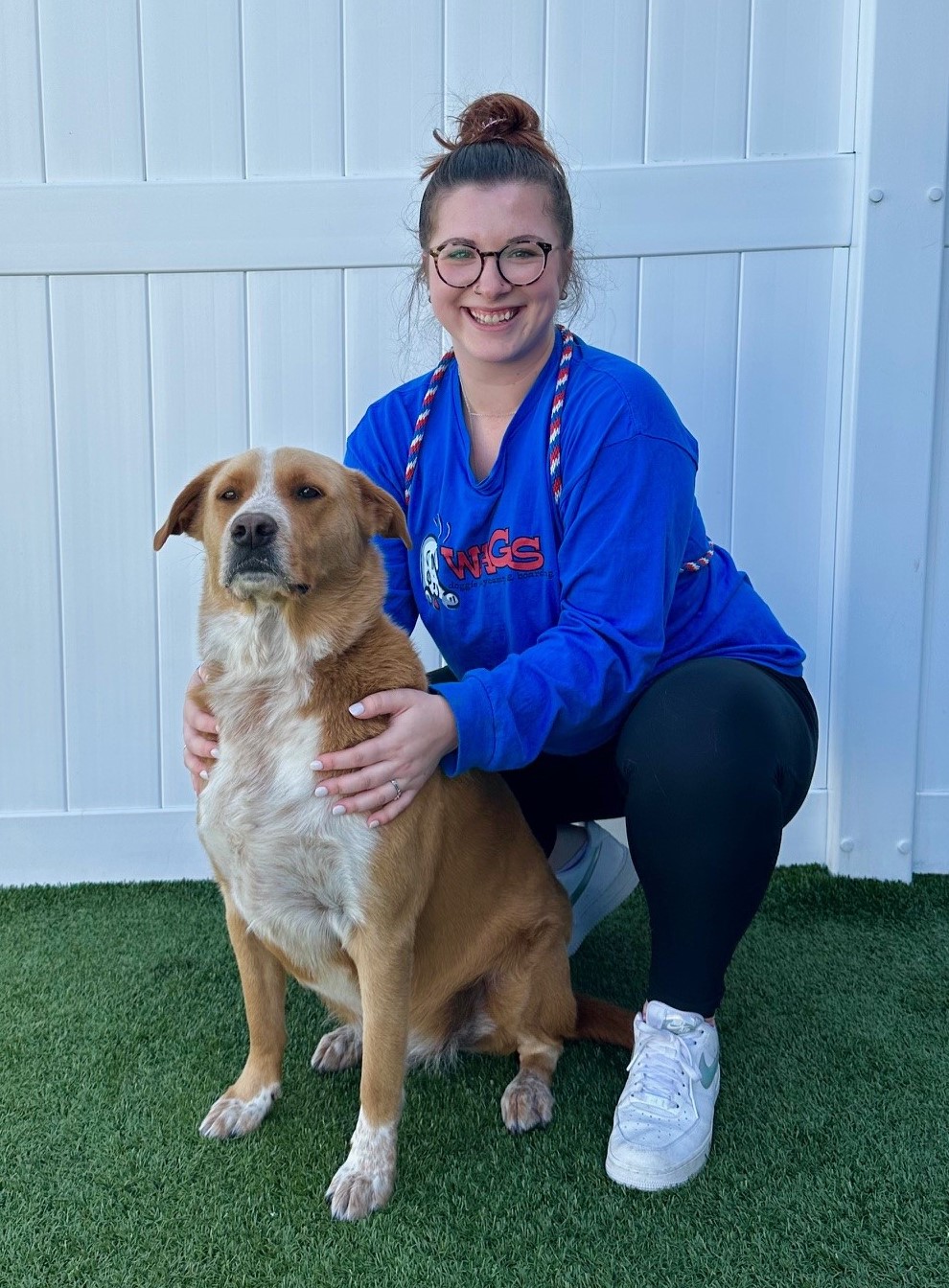 Hannah, Front Desk Shift Leader
Hannah is our Shift Leader at the front desk, responsible for customer service and training new Front Desk team members. Her personal pets include Crud the cat, and Gallow the corgi mix. Gallow was part of a litter born at Wags when we fostered their mom for Danbury Animal Welfare Society.
Joined Wags In: 2021
Favorite Dog Breed: Pitbull
Certifications and Continuing Education:
Pet CPR & First Aid trained (two-year certificate last updated 2023)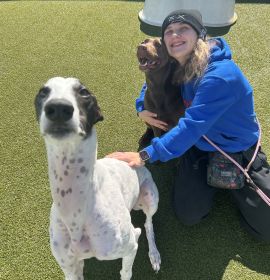 Jackie, Shift Leader
Jackie is a Shift Leader at Wags, which involves assigning the dogs to appropriate playgroups, maintaining the schedule for the shift, and assigning other staff to tasks as well as feeding and medicating the boarding dogs. Her personal pets include Abel, the pit/lab mix, and Loki, the bully, lab mix. In her spare time Jackie enjoys playing with dogs, playing the Sims, and napping. She looks forward to seeing the dogs every day and misses them when they don't come.
Joined Wags in: 2021
Favorite Dog Breed: German shorthaired pointer, Pit/Staffy, greyhounds, and mutts/mixes of all types.
Certifications and Continuing Education:
Certified Pack Management Professional (CPMC) (PackPro)
Pet CPR & First Aid trained (two-year certificate last updated 2023)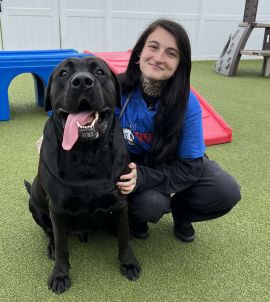 Ryan P, Shift Leader & Wellness Monitor
As a shift leader, Ryan is responsible for the smooth operation of her shifts, assigning dogs to the correct playgroups, coming up with a schedule for the staff to follow, and doing the feeding and medicating of the boarding dogs. Ryan is also our Wellness Monitor; she spends several hours per day checking on the boarding dogs who need extra monitoring during their stays, due to age, pre-existing health conditions, or extended length of boarding stays. Her personal pets include Kane the Pitsky (husky-pit mix), Diesel the mixed breed and Gotti the pitbull. In her spare time Ryan enjoys hiking, crocheting and shopping.
Joined Wags in: 2021
Favorite Dog Breed: "The bigger the better", or... Frenchies
Trivia Fact: Ryan has 42-ish tattoos
Certifications and Continuing Education:
Certified Pack Management Professional (CPMC) (PackPro)
Certified Canine Pet Care Provider (IBPSA)
Certified Canine Pet Care Specialist (IBPSA)
Pet CPR & First Aid trained (two-year certificate last updated 2023)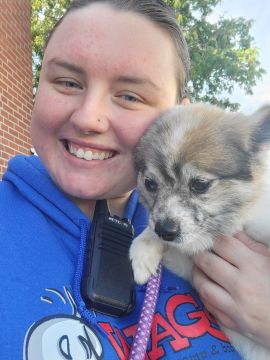 Holly, Front Desk Representative & Dog Handler
Holly works at our Front Desk and also as a dog handler specializing in our small breed guests. Her personal pets include Rhaenyra the rottie mix, adopted from Danbury Animal Welfare Society, and Penelope the calico cat.
Joined Wags in: 2021
Favorite Dog Breed: Cavalier King Charles Spaniel
Trivia Fact: Holly works in a veterinary office as her second job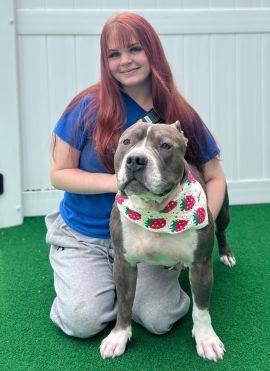 Shay, Front Desk Representative
Shay works full-time at our Front Desk and sometimes helps out in daycamp with our small breed dogs. She came to Wags from working in the veterinary field. Her personal pet is a pitbull named Fifty Cent. Shay is an advocate for the BARF (Biologically-Appropriate Raw Food) diet and holistic naturopathic medicine. Her hobbies include cooking and furniture refurbishing.
Joined Wags in: 2022
Favorite Dog Breed: Pitbull
Trivia Fact: Shay has been a ServSafe Certified Chef since she was 16 years old
Certifications and Continuing Education:
Currently enrolled in school to get her Veterinary Assistant license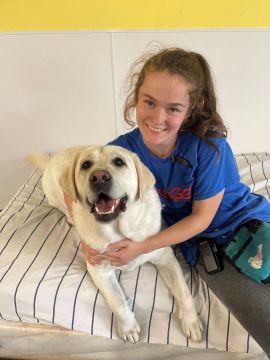 Raechel, Dog Handler
Raechel is a full-time dog handler at Wags. Her personal pets are Chase, a shepherd/lab mix, and Lucas the husky. When not working at Wags, Raechel enjoys hiking, camping and playing video games.
Joined Wags in: 2021
Favorite Dog Breed: Labs and huskies
Trivia Fact: Raechel's favorite food is tacos
Certifications and Continuing Education:
Certified Nail and Ears Technician (Paragon Grooming School)
Pet CPR & First Aid trained (two-year certificate last updated 2023)

Matt B, Dog Handler
Matt is a full-time dog handler at Wags who works with the dogs every week both in the daytime and on overnights. His personal pet is Baker the dachshund. In his spare time he enjoys hiking and being outside.
Joined Wags in: 2021
Favorite Dog Breed: Shepherds
Trivia Fact: Matt is a musician and writes pop songs for American Idol contestants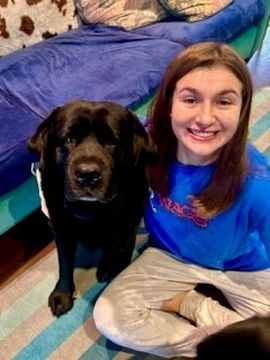 Caroline, Dog Handler
Caroline is a full-time dog handler at Wags specializing in our small breed dogs. Her pets include Hatch, Bolo and Tuesday. In her spare time, Caroline's hobbies include working out and hiking with her dogs.
Joined Wags in 2021
Favorite Dog Breed: Labrador retrievers
Trivia Fact: Caroline is double-jointed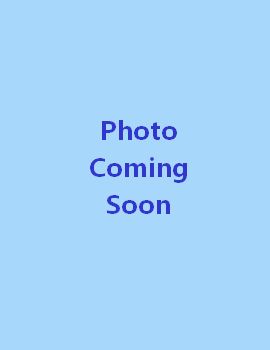 Will, Dog Handler
Will is a full-time dog handler at Wags. His personal pet is Moose the black lab/chihuahua mix. When not at Wags, Will enjoys fishing, watching movies, and playing video games.
Joined Wags In: 2022
Favorite Dog Breed: Cane Corso, or any large dog
Trivia Fact: Will is a volunteer firefighter in Danbury and has his EMT certification
Certifications and Continuing Education:
Pet CPR & First Aid trained (two-year certificate last updated 2022)

Matt R, Dog Handler
Matt is a full-time dog handler at Wags. His personal pet is Tofu the Dutch Shepherd. Matt has a keen interest in dog training and spends a lot of his time outside of Wags working with Tofu to someday be a search and rescue dog.
Joined Wags In: 2022
Favorite Dog Breed: Border Collie
Trivia Fact: Matt can build a house
Certifications and Continuing Education:
Pet CPR & First Aid trained (two-year certificate last updated 2023)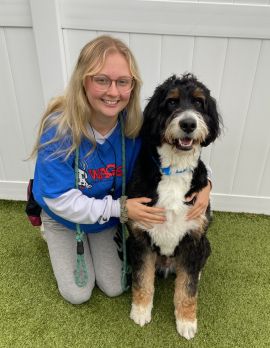 McKenzie, Front Desk Representative & Dog Handler
McKenzie is a full-time Wags employee who is both a dog handler and Front Desk representative. She joined Wags after working in the grooming department of another pet business. Her personal dog is Phantom the corgi. Outside of Wags, McKenzie enjoys reading and spending time with her son.
Joined Wags in 2021
Favorite Dog Breed: All breeds, can't choose 🙂
Trivia Fact: Her dream is to meet a panda bear (her favorite animal)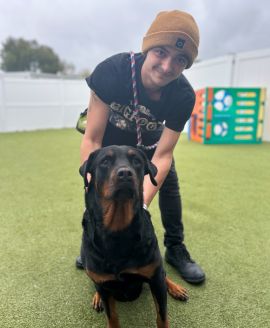 Matt C, Dog Handler
Matt is a full-time dog handler at Wags. His personal dog is Zack the cattle dog mix. When not at Wags, Matt is a musician/drummer.
Joined Wags in 2022
Favorite Dog Breed: Mixed breeds
Trivia Fact: Matt grew up in Queens, NY
Certifications and Continuing Education:
Pet CPR & First Aid trained (two-year certificate last updated 2023)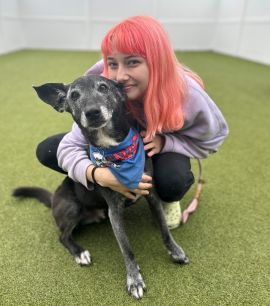 Sarah, Dog Handler
Sarah is a full-time dog handler at Wags. Her pets include Benny the mixed breed (pictured) who comes to work with her every day, as well as Aeri the bearded dragon and Bibble the cat.
Joined Wags In: 2022
Favorite Dog Breed: Pitbulls and Pugs
Certifications and Continuing Education:
Pet CPR & First Aid trained (two-year certificate last updated 2023)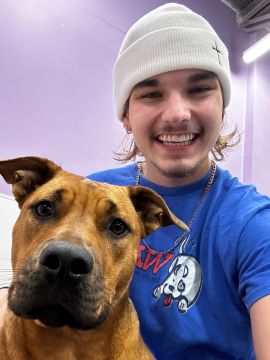 Ronnie, Dog Handler
Ronnie is a full-time dog handler at Wags who does many of our cage-free overnights. He joined Wags when he moved to the area from North Carolina where he worked in a doggie daycare. His personal dog is Cooper, a dachshund/terrier/chihuahua mix, and he also has 3 other dogs and 2 cats in his family. In the near future Ronnie will be pursuing training as a veterinary technician. In his spare time Ronnie likes video games, working out, and meditation.
Joined Wags in: 2022
Favorite Dog Breed: Pitbulls
Trivia Fact: Ronnie loves spaghetti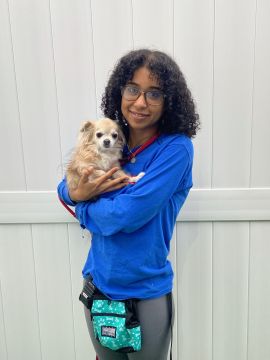 Smarlyn, Dog Handler & Wellness Assistant
Smarlyn is a full-time dog handler who joined Wags after working in the retail pet industry. She is also our Wellness Assistant, helping the Wellness Monitor with daily evaluations of boarding dogs who need special monitoring due to their age, pre-existing conditions or extended lengths of stays. Her personal pet is Munchkin the maltipoo. In her spare time, Smarlyn's hobbies include hiking, fishing, and roller-skating.
Joined Wags in: 2022
Favorite Dog Breed: Doberman
Trivia Fact: When she was younger she named her dog "Demi Lovato"
Certifications and Continuing Education:
Pet CPR & First Aid trained (two-year certificate last updated 2023)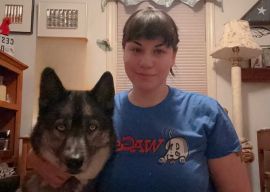 Hayley, Dog Handler
Hayley is a part-time dog handler at Wags. Her personal pet is Hiro the siberian husky. Her hobbies and interests include art, comics, concerts, travel, and hiking with Hiro.
Joined Wags In: 2015
Favorite Dog Breed: Siberian huskies and all spitz breeds
Trivia Fact: She is passionate about wolf advocacy and re-introduction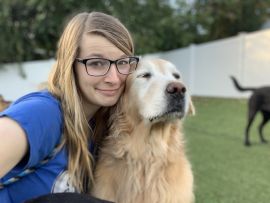 Cassie, Front Desk Representative and Sunday Supervisor
Cassie is a a former full-time supervisor at Wags who now has moved further away but can still be found helping at Wags front desk from time to time. Her personal pets include Cosmo the elkhound mix, Snoopy the dachshund, Stella the golden retriever and Edgar the cat. Outside of Wags, Cassie enjoys spending time with her personal dogs and building legos at home with her boyfriend.
Joined Wags in 2015
Favorite Dog Breed: German Shepherd
Trivia Fact: After moving too far away to continue commuting to Wags full time, Cassie accepted a position at another doggie daycare where she teaches Puppy Kindergarten classes and is the Daycare Program Manager.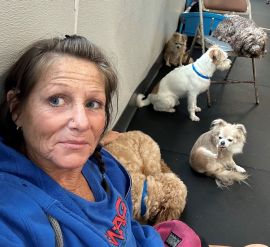 Darlene, Dog Handler
Darlene is a part-time dog handler at Wags specializing in our small breed playgroups. Her personal pets include Boone, a great dane/rottie mix, and Maddie, a mini-aussie mix. Outside of Wags, Darlene enjoys live music, the beach, and road trips.
Joined Wags in 2019
Favorite Dog Breed: Golden retriever and great dane
Trivia Fact: Darlene is a New Yorker, raised in Hastings-on-Hudson, New York.
Certifications and Continuing Education:
Pet CPR & First Aid trained (two-year certificate last updated 2023)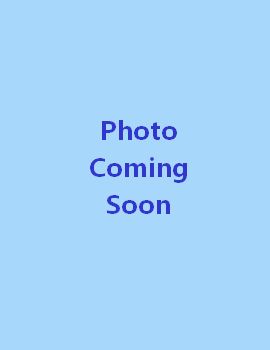 Mary, Dog Handler
Mary is a part-time dog handler at Wags specializing in cage-free overnights. Her personal pets are cats Dobby and Domino. Mary's hobbies include going to the gym, napping and playing video games. In her full-time job she is a veterinary technician at a local animal hospital.
Favorite Dog Breed: Rotties
Trivia Fact: Mary is currently working on completing a Spiderman sleeve (tattoo)
Certifications and Continuing Education:
BS Degree in Animal Science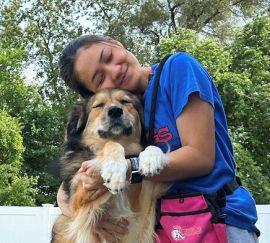 Rylee, Dog Handler
Rylee is a part-time dog handler who works at Wags around her school schedule. Her personal pets are Phoebe the lab mix, Cody the pitbull mix, and Lino the pointer mix. When not at Wags, her hobbies include reading and music.
Joined Wags In: 2021
Favorite Dog Breed: Pitbulls/Pit-mixes
Trivia Fact: Rylee's favorite instrument to play is the guitar
Certifications and Continuing Education:
Pet CPR & First Aid trained (two-year certificate last updated 2023)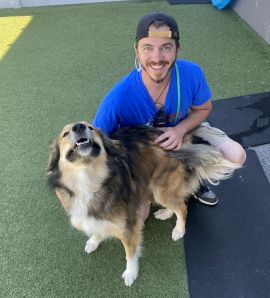 Ryan O, Dog Handler
Ryan is a part-time dog handler who works at Wags around his other job. He works at Wags full-time in the winter, and every Sunday the rest of the year. His personal pets are Gallow the corgi mix and Crud the cat. Gallow was part of a litter we fostered at Wags for Danbury Animal Welfare Society. Ryan's hobbies include playing guitar.
Joined Wags In: 2022
Favorite Dog Breed: Golden Retriever