A FULL DAY OF PLAY AND A GOOD NIGHT'S SLEEP!
We know your dog misses you while you are away, so we have made our facility as close to home as possible. Unlike a traditional kennel, boarding dogs at Wags participate in daycare all day long (with naps during the day). Boarding dogs then spend the night on comfortable beds and blankets with their doggie friends and our caring staff. Our staff sleeps in the same room as your dog – slumber-party style! Our facility is staffed 24 hours a day/ 365 days a year.
All dogs are fed individually and we will gladly administer oral and topical medication prescribed by your veterinarian.
Please visit our "Register" page or contact us at 203-744-9247. for more information and to get started.
NIGHTLY RATES*
$51 per night plus tax
25% discount for the second dog from the same household
15% discount on stays over 14 consecutive days.
* Dogs must first be comfortable in daycare at Wags before their first overnight stay.
What Our Clients Are Saying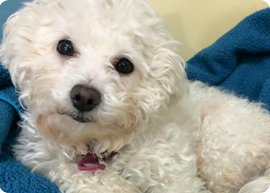 "Onyx was 4 months old when we got her and having been with her pack all that time we wanted to immediately get her socializing with other dogs. She started in the Saturday morning puppy playgroup sessions and then began 2 days a week in daycare. She was timid and shy at first but now can play with the big boys. She is also a graduate of Elementary, Intermediate and Advanced training classes so she is well behaved. All in all a very happy girl."
- Anne C.